SYN-3 inzetten als Domain controller
Hiermee is het mogelijk uw Windows clients aan te melden op de SYN-3 server.
Eindgebruikers kunnen dan inloggen met de gebruikers naam en het wachtwoord dat u op de server instelt.
Iedere gebruiker heeft zn eigen homedirectory en profile dat op de server is opgeslagen.
Zo is het ook mogelijk voor een gebruiker om vanaf een ander werkstation in te loggen en toch in zn eigen omgeving te werken.
SYN-3 instellingen
Zorg dat u het administrator wachtwoord gezet heeft:
Zet de benodigde opties van de fileserver aan: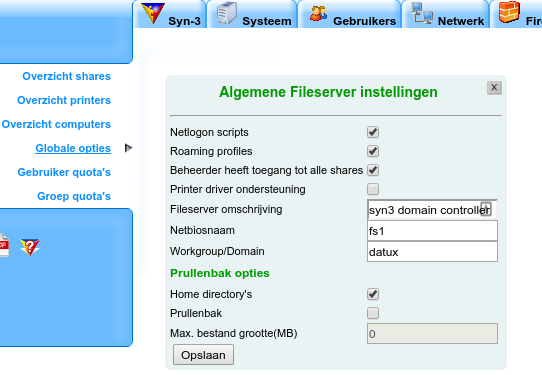 Let op: Gebruik geen . (punt) in de Workgroup / Domain instelling indien u Windows 8 of hoger gebruikt.
Windows clients aanmelden
Eigen home directory
Iedere gebruiker heeft zn eigen homediretory op H: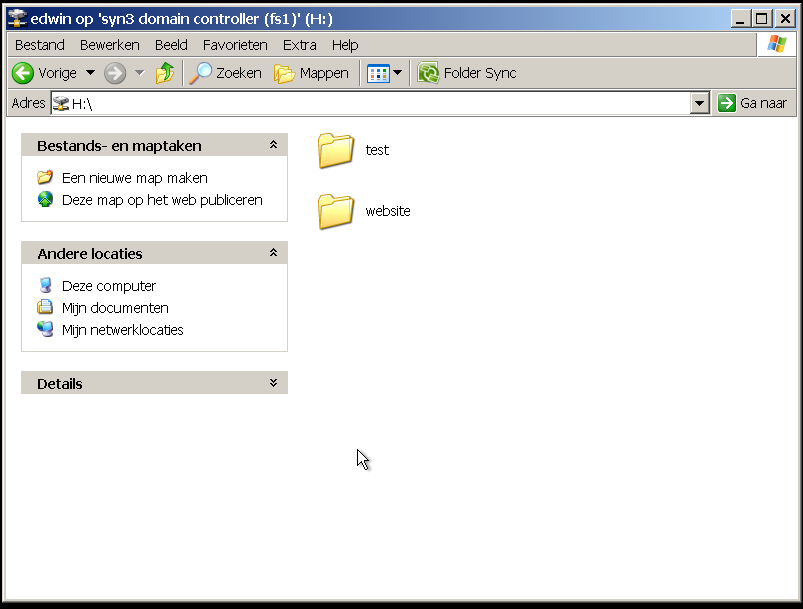 Als u Windows 7 of hoger gebruikt en de Homedirectory word niet aangekoppeld, kijk dan of u het netlogon script dient aan te passen. >>
Bestanden publiekelijk beschikbaar maken op internet (HTTP)
Bestanden die u in de website-map zet zijn beschikbaar via http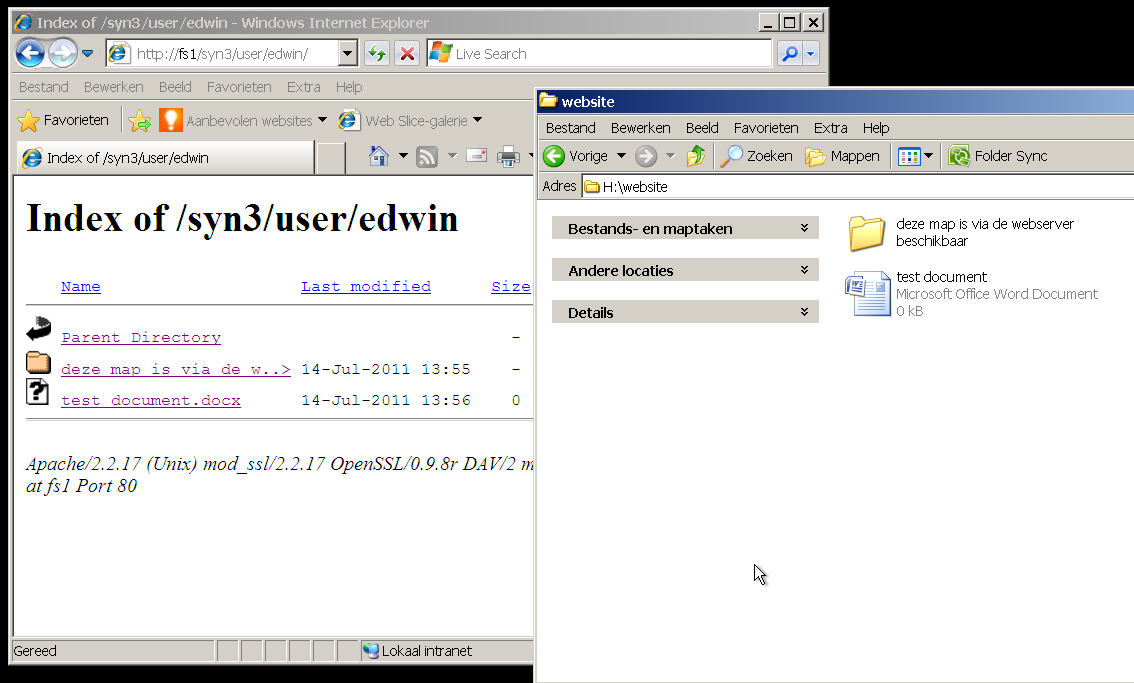 Zo kunt u eenvoudig bestanden publiekelijk beschikbaar maken.
Het is zelfs mogelijk om hier complete websites neer te zetten.
Zie ook howto/UserWebsites
Bij uw eigen bestanden via internet (FTP)
U kunt bij al uw homedirectory via het FTP protocol:
Gebruik uw persoonlijke inlognaam en wachtwoord om uwzelf aan te melden.
Attachments
(15)
Download all attachments as: .zip