Synapse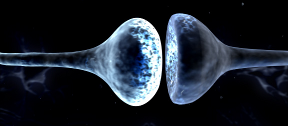 "Synapses are the connections between neurons in the brain through which nervous impulses pass."
Introduction
Synapse is an advanced event framework in C++:
Modulair plugin system
Easy to write modules
Easy to send and receive message, while maintaining code readability
Session management
Build in authentication
Fine grained access control on sending and receiving of events
Events can be handled by multiple threads if desired (max-threads is adjustable per session and per module)
Whitepaper/notes (still dutch and messy, but nice drawings ;): ​http://open.syn3.nl/syn3/trac/default/export/latest/trunk/projects/synapse/docs/synapse.odt
Module documentation: ​http://open.syn3.nl/syn3/trac/default/browser/trunk/projects/synapse/modules/docs/html
More documentation soon
Download
Download:
psy@r3m0t3h0st ~/test $ svn co --username=anonymous --password=anonymous http://open.syn3.nl/syn3/svndav/default/trunk/projects/synapse
...
Checked out revision 311.

Configure/compile:
psy@r3m0t3h0st ~/test $ cd synapse/
psy@r3m0t3h0st ~/test/synapse $ cmake .
...
psy@r3m0t3h0st ~/test/synapse $ make
...

Run a module:
psy@r3m0t3h0st ~/test/synapse $ ./synapse modules/test.module/libtest.so
...

Automatic asterisk operator panel
This is the first serious project built on top of the synapse platform.
Multi server
Multi tennant
Minimal configuration
Auto detection of SIP devices
Web based
Login is done by calling a special number, so no additional password and user management is neccesary.
Used synapse modules:
asterisk_ami: Connects to a asterisk management interface
http_json: Build-in webserver for full-duplex events. (used in combination with asterisk.html.)
timer module
asterisk: this is the project module that mainly talks with the asterisk_ami module. its responsible for collecting and tracking all relevant asterisk data.
marquee: Module to control our marquee
asterisk_marquee: Module to couple asterisk module with multiple remote marquees.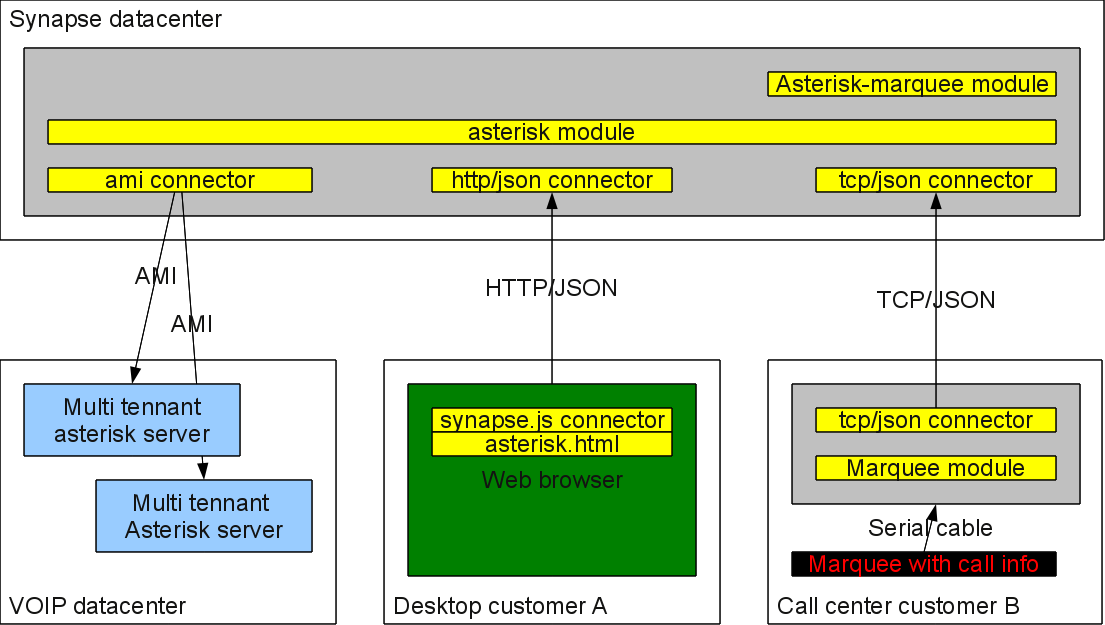 Roadmap
Current version:
Tracking of all calls, channels and sip devices.
Html panel that shows all sip devices and channels in realtime.
Still read-only
Authentication by calling a special number from your sip-device
Multi tennant support.
Better user interface.
Next version:
Multiple marquee support.
Future versions:
Transfer calls
Make calls
etc.
Attachments
(7)
Download all attachments as: .zip